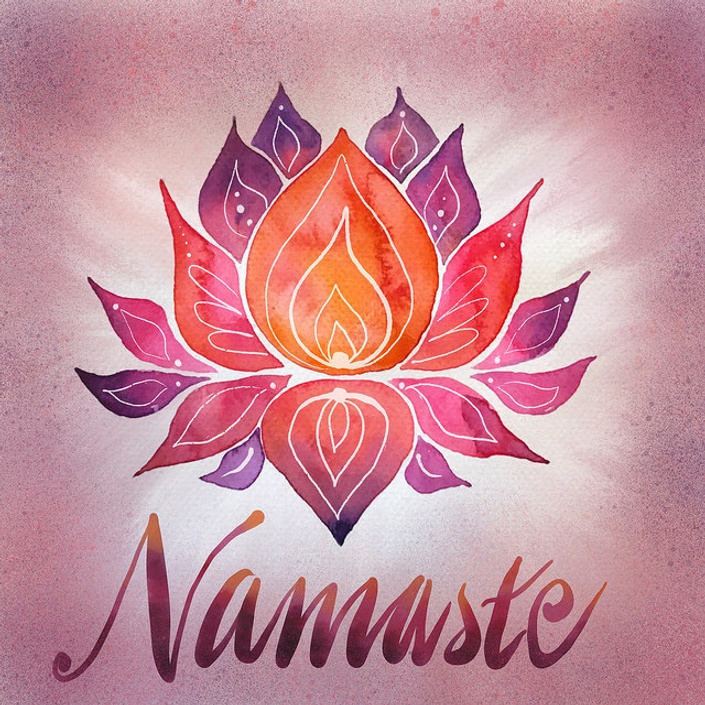 Chakra Gym
A year of practices to transform your life from the inside out

"Beautiful meditations. I have no idea how you do these but you could be your own Headspace meditation channel. I loved the meditations."
- Kirsten K, Calgary, Alberta
Like a gym membership, you have access to all that's inside.
Each week, a new practice will be posted for you.
Practices are simple, powerful and manageable, with most taking no longer than 11 minutes.
You might find chanting or breath work, journaling exercises or recipes.
You will find inspiration.
Show up and work out.
Immerse yourself in the practices.
Do one daily for a week then move on to the next practice, or build on the practices over each month to create a complete daily ritual.
Each month you will move through one of the chakras, climbing the ladder of your energy system.
Over the course of a year, you will transform your life from the inside.
If you find a particular practice you love, your membership allows you to revisit it again and again.
And just like your body benefits from regular exercise, your inner landscape benefits from regular practice.
It's all here for you.
You simply need to show up.
15 years as a personal trainer taught me that when we show up and do the work, we change.
10 years of facilitating yoga off the mat taught me that when we practice daily, we transform.
Release energy blockages.
Invite vibrant well-being.
Commit to radical self-care.
Soothe the soul.
Transform your life from the inside, out.
I'll see you in the Gym.
YOUR INSTRUCTOR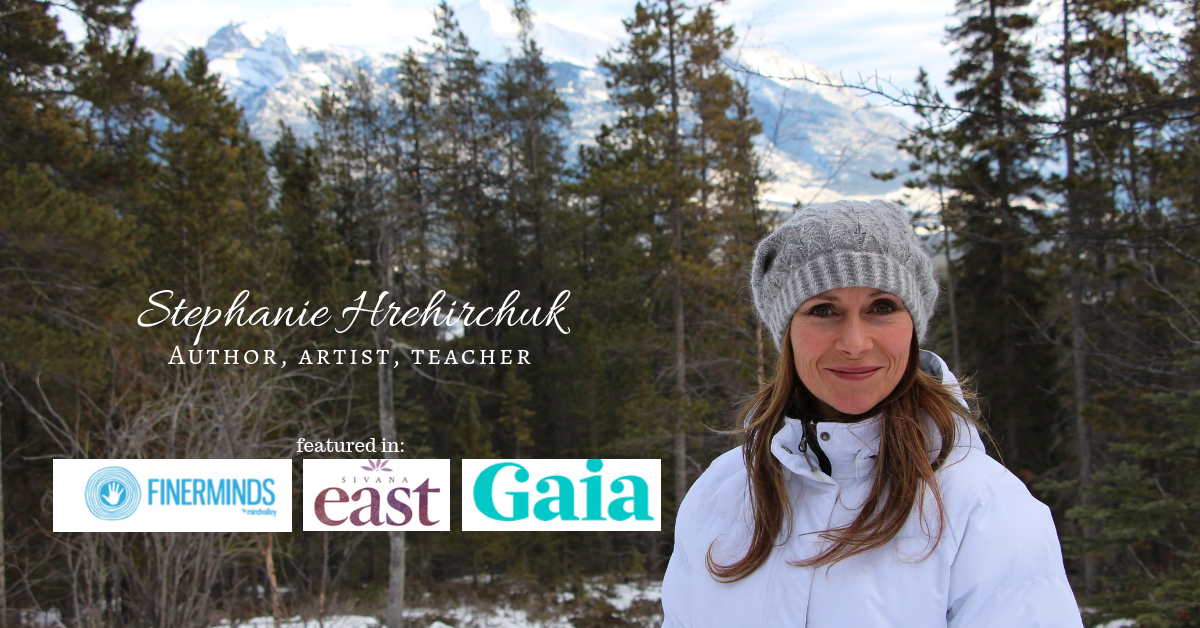 Stephanie is the author of Householder Yogini: Practices & Journaling Exercises for Women who live at the Intersection of Spirituality & Family, and Nourish: Ayurveda-inspired 21-day Detox. Her training includes Tibetan Breathing and Movement Yoga, raw nutrition, spinal reflexology, facial diagnosis, Qigong, Reiki, Ayurveda, plant medicine and sustainability. She was a regular contributor at Gaia.com, with articles published at Sivana East, Finer Minds, Guided Synergy, and Trifecta Magazine. There is never a shortage of tea or dark chocolate.
I had found my bliss! Personal trainer. And my roster was full. I trained clients from CEOs of major companies to those recovering from open heart surgery, to those managing life with lupus. I knew each client's story and built personalized exercise programs with them, as well as friendships.
Until my spinal injury. Bed-ridden for 33 days, the herniated and torn discs of my lumbar spine forced an end to my career as a personal trainer, and my bliss.
Life as I knew it changed.
My journey through spinal injury during the past 10 years has taken me from Yoga to Shamanism, Ayurveda to Reiki, Qigong to Buddhism.
My injury was, and continues to be, a gift (though some days it's harder to receive that gift than others). It shifted my focus and my work. From coaching clients in the weight room, to counselling clients in the chakras.
Here, I take the best of the practices I have explored over the past 10 years, along with nearly 25 years of working with clients in health and wellness, and I offer them to you.
Just as we build our muscles through repeated workouts, we can also build our intuition, insight, personal power, self-confidence, forgiveness, creativity and joy through daily practice.
As I did for my clients in the gym, creating effective routines to transform their bodies and their health, I have crafted a wellness routine for you: one that connects body, mind and spirit.
The transformation I experienced when my injury forced me to shift my focus from that of a personal trainer to that of a spiritual coach was surprising and incredibly fulfilling.
I am grateful for the wisdom that has revealed itself to me during this time. The rise in energy up my spine, the creative force, has also given rise to 8 published books in the past 2 years, (2 of which I illustrated myself), countless online courses, workshops, retreats and endless inspiration. Divine flow.
Are you ready to welcome flow into your life?
I don't know what life would have looked like (or felt like) without my practices. Every day, I have the opportunity and good fortune to dive deep into the wellspring of life. I have a practice for every occasion. And I'm not afraid to use them.
Or share them.
How 'bout now?
Are you ready now?
'And the day came when the risk to remain tight in a bud was more painful than the risk it took to blossom.'
~Anais Nin
Frequently Asked Questions
When does the course start and finish?
The course starts now and never ends! It's a monthly membership. You decide when you start and when you finish. Cancel at any time.
How long do I have access to the course?
As long as you are a member, you have full access to this course - across any and all devices you own.
What if I am unhappy with the course?
We would never want you to be unhappy! If you are unsatisfied with your purchase, contact us in the first 30 days and we will give you a full refund.
This course is meant to inform, not diagnose or treat specific health conditions. It is not a substitute for professional medical advice, diagnosis and treatment. Always consult your doctor before beginning an exercise, wellness or nutrition plan.
If an exercise is not appropriate for you, please skip it. There will be plenty of practices to choose from over the next 52 weeks. By registering for this course, you acknowledge that you have read this and agree that you are responsible for your health and wellbeing.